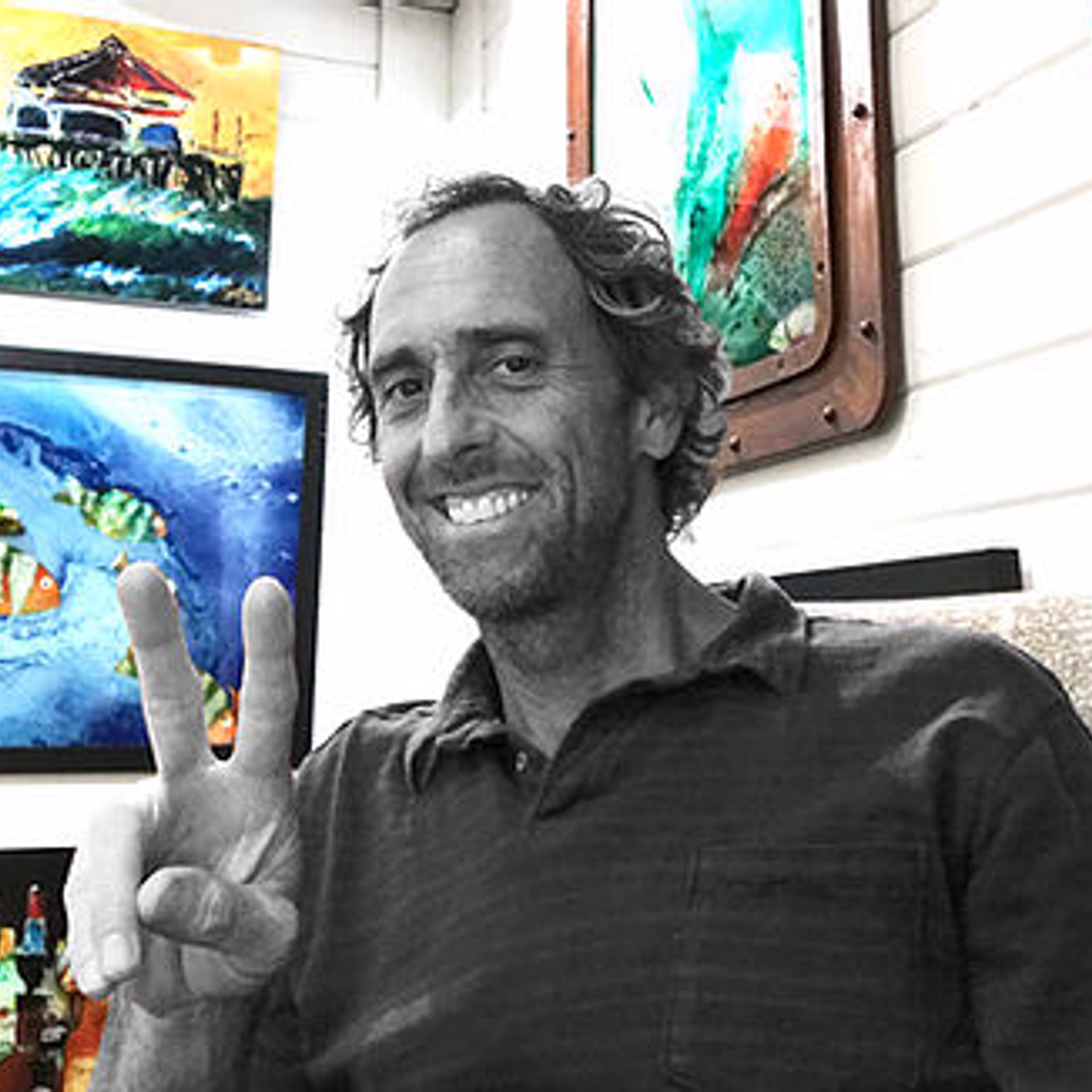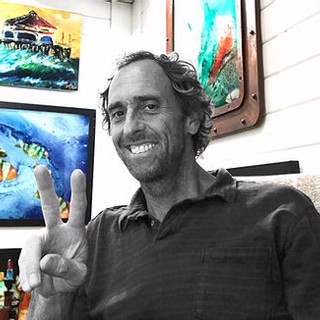 Josh Serafin is a Southern California artist whose body of work includes both beautiful paintings and bronze sculpture.

Serafin discovered a long-forgotten art form – reverse painting on glass. This 200-year-old technique requires a deep understanding of composition. Using glass as his canvas, Serafin paints with his fingers and pallet knives, applying layer upon layer to the glass. This takes several weeks, because each layer must dry before applying different colors in the next layer. Once the layering process is complete Serafin carves-out his sea creatures down to glass. Then he applies gold, silver and copper leafing to create a "shimmer" like the scales of a fish. The result is stunning.

After more than 20 years as a painter, Serafin decided to expand his artistic resume with sculpture. Again, using a lost art form – relief carvings in bronze, Serafin created the Serafin Sea Creatures© collection. But he wanted to take it one step further, saying "everyone experiences the ocean and sea life differently, so each person should create their own masterpiece." Serafin created a one-of-a-kind App that allows each person to create their own bronze masterpiece. There are over 35 adorable sea creatures you can drag and drop onto your bronze seaweed canvas.

Few artists have been successful in photography, painting and bronze sculpture. Serafin is an artist's artist, a true professional, a loving husband, and a proud father.
Read More