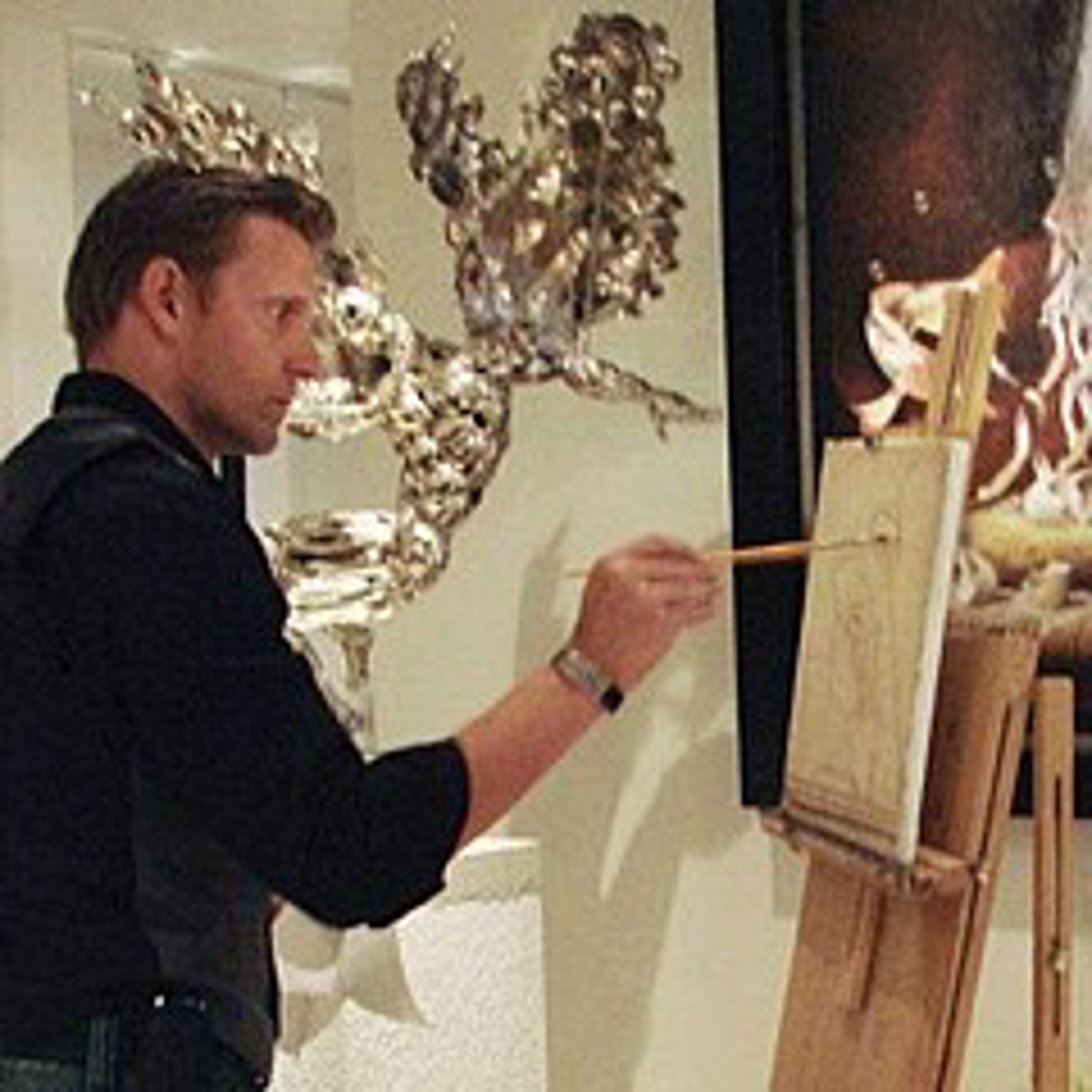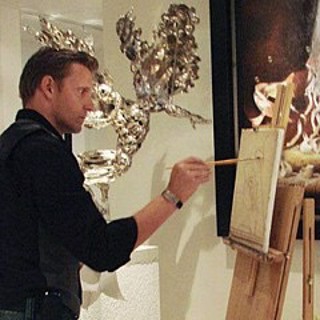 Glen Tarnowski was born in Southern California, in 1961. His formal education in oil painting began at the age of eight when his innate talent for painting and unique perception of color revealed itself in his first art class. He continued his formal art education at California Lutheran University and The Pasadena Art Center College of Design, continued with extensive self-study in the art capitals of Europe. He later returned to California Lutheran University to teach painting. Tarnowski brings stunning vitality, depth and emotion to his still-life paintings. Influenced by an intense formal education in art and the painstaking study of the works of Old World Masters Rembrandt, Reubens, Chardin and 19th Century Russian Painters. Tarnowski's use of Chiaroscuro techniques provides his still-lifes with a vibrant dichotomy of old world feeling and contemporary realism.
Tarnowski is founder and creator of a art style he coined 'Modern Allegorism' a whimsical, paradoxical and inspirational approach to transform everyday 21st century objects into a visual essay on the modern condition and aspirations. Glen Tarnowski is nationally and internationally recognized as a master painter & sculptor. His works are in permanent collections with Australia's National Art Gallery, and National Art Gallery of Victoria, Australia; Aspen Museum of Art; the Biblical Arts Museum, Dallas; Tx. PICTURE Foundation; University of California: Santa Dominguez Hills, Ca; Boca Raton Museum of Art; Coral Springs Museum of Fine Art , MOCA: Hot Springs Arkansas, and Brooklyn Museum of Art.
Glen Tarnowski is a highly versatile and skilled master artist who has a firm command of a variety of styles from Traditional Realism to Elemental Abstacts, and Sculpture to his original style of Modern Allegorism. His art is represented in galleries/museums from Asia and Australia to the United States to the United Kingdom. Tarnowski's art has gone around the world and touched a growing global community of art admirers, collectors, corporate clients, in addition to art foundations and museums worldwide. His roots however, is in traditional western realism. With a Mother who was Nez Perce and a Polish Father its easy to see how East meets West. With numerous showing and galleries in the American Southwest. His first love is with the art of the West.
Read More