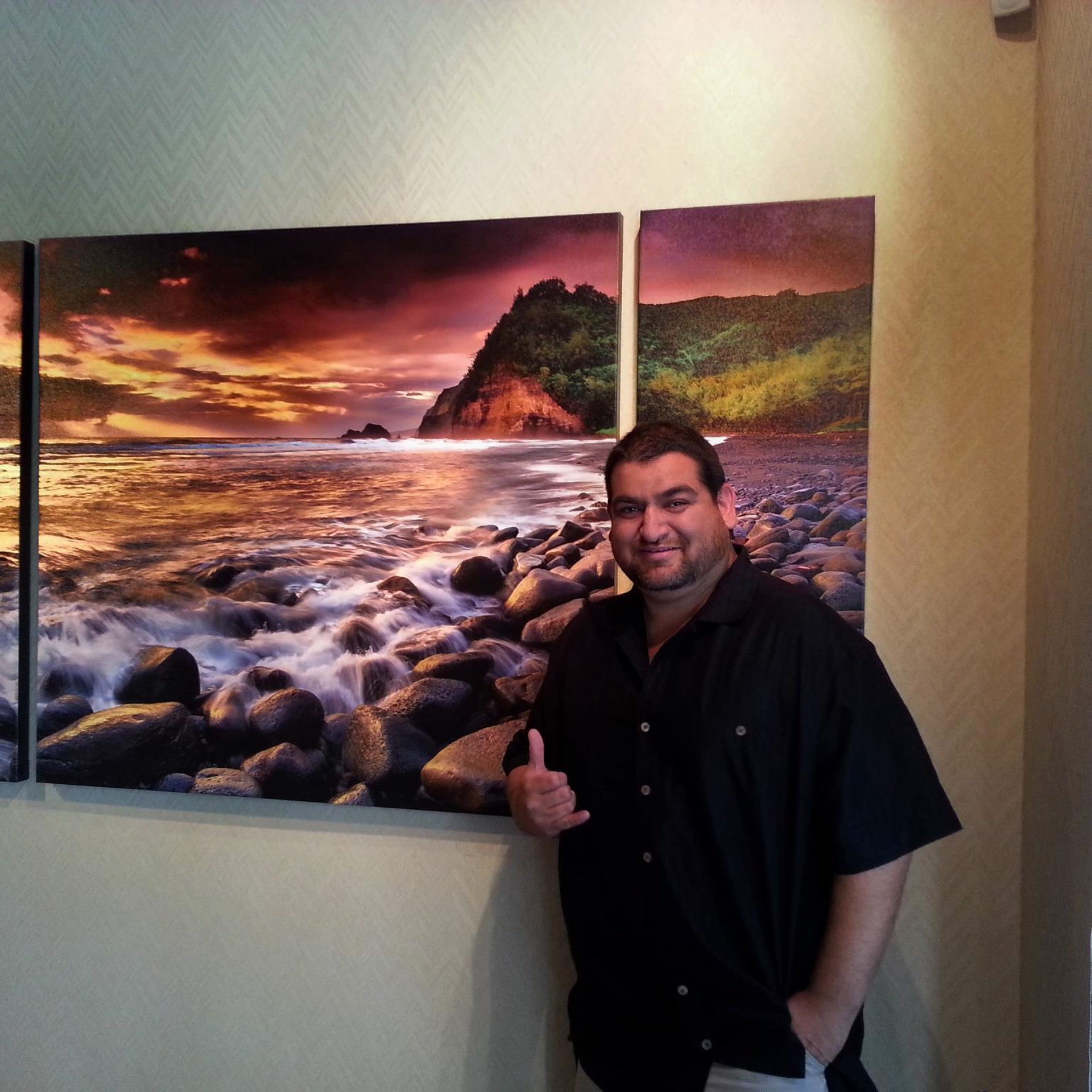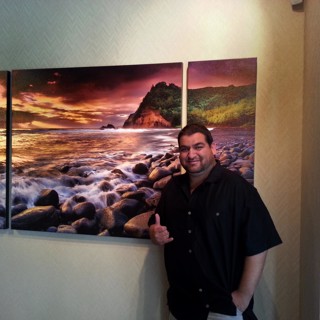 To view Bryan Pezman's Title Catalog please select this link. We have many art options and sizes available for you.
Bryan Pezman is a professional photographer based out of Southern California that is passionate about landscapes. He has spent 15 years crafting the art of nature photography so that he could recreate and share what he saw at that moment from behind the lens. Bryan draws inspiration from and has been influenced by world renown landscape photographer Galen Roswell, surf photographer Clark Little, artist Storm Thorgerson and many others. For Bryan, photographing the natural world was a gift that allowed him to share the experience of magical places and locations on our planet that his mother adored but was unable to see prior to her passing in 2007. The opportunity to spend that time with his mom and to bring her images of special landscapes from around the world was a gift, and not only did he cherish this time, but also it only reinforced the value and meaning of the work he does as a professional photographer. In his heart, he knew that he was doing what he was supposed to. His imagery is rich in color with stark contrasts and textures that lend themselves to fine art prints and canvases that transform home and professional environments with vibrant, warm and fashionable décor featuring Signature Landscapes and Seascapes ranging from Laguna Beach, Big Sur and the Hawaiian Islands to Death Valley and the mountains of Colorado.
His unique style relies on nature and striking compositions to highlight the awe inspiring beauty of the natural world. There is an incredible diversity to his images. You may find a dolphin, eucalyptus tree, water fall, lake, tree line, ocean wave, star trail, mountain, tide pool or sunset as the subject of his imagery. Each photograph is extraordinarily beautiful and from a view point that few photographers deliver.
As a photographer, Bryan often works with a vision and a plan. His trips to areas of the country to work on his nature and landscape photography are carefully orchestrated with a clear cut idea on what he wants to accomplish and how he envisions his photographs to look when he gets them back home to sort through them. Like any artist, he is a perfectionist and he simply outthinks and outworks other photographers. His passion and love for his photography is a driving force in his work and I credit the extraordinary quality and beauty found in his photography to simply be a natural byproduct of pouring his heart and soul into all that he does.
Bryan currently works for several noteworthy publications and print media outlets focusing on sports, nature, landscape and models as well as stock photography for both small and large client bases. He is a member of the NAPP and Surf Photographers United as well as a contributor and donor to Surfrider Foundation and the World Wildlife Fund. He is actively participating in the Nature Conservancy and is an advocated for the Humane Society of America and the ASPCA. With his work Bryan hopes to draw you into his experience from behind the lens and in that moment allowing you to see the color, light and beauty from his unique perspective. He finds great meaning in his work as a photographer because of the amazing friendships it allows him to develop and the opportunity to share parts of nature that few will ever see firsthand. When Bryan shoots his aim is to make you feel as if you were there in nature and absorbed in the beauty of the natural landscape. When you see his work you will be moved and feel like you were there too and that's the magic!
Read More