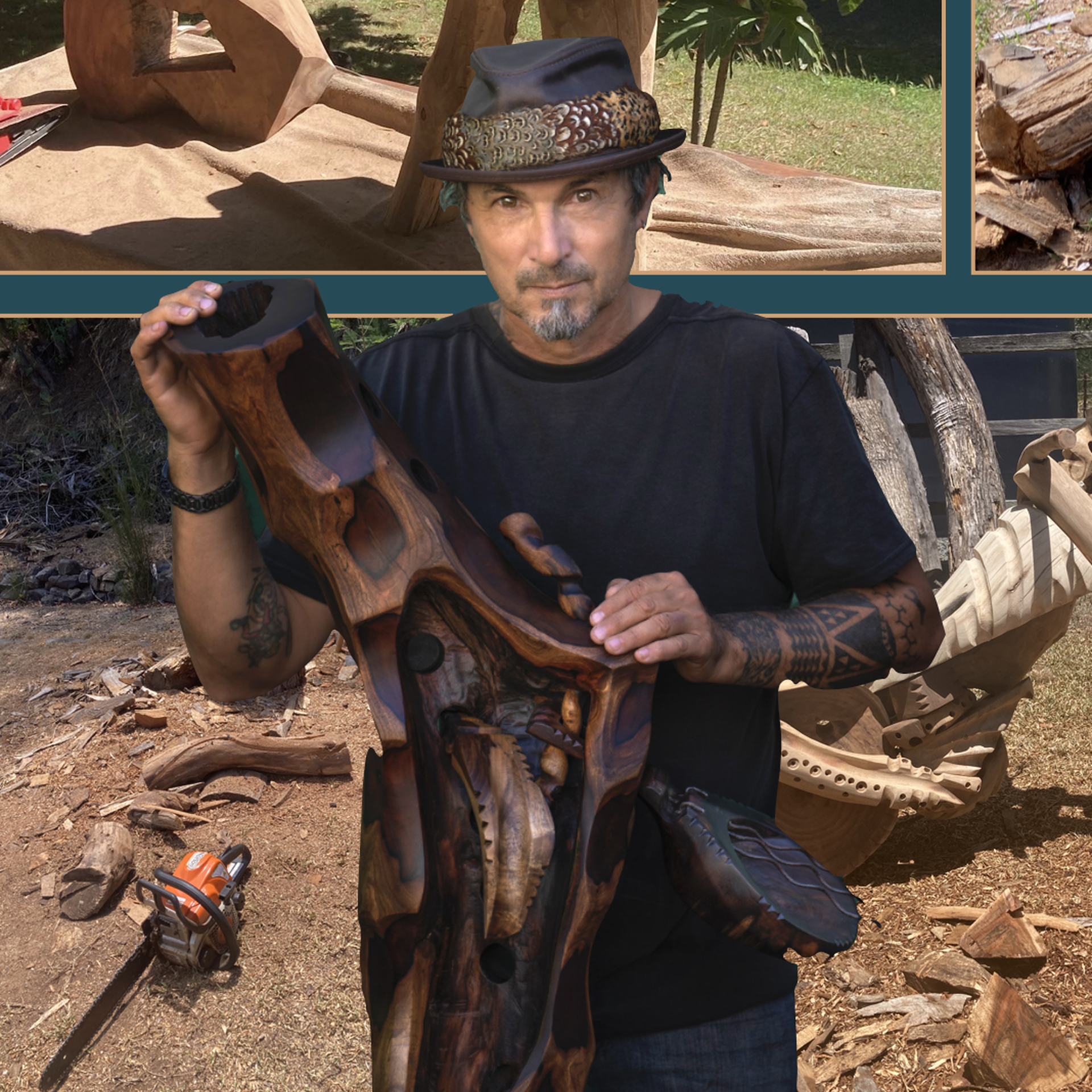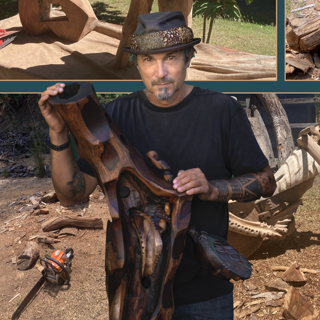 Guillem "Avi" Molinas Bort, a native of Barcelona, Spain is a self-taught painter and sculptor whose rich pallet of colors and dramatic movements, gives way to the creation of awe-inspiring art.
Born into a proud, Catalan working class family, he was the youngest of four sons. In his formative years, he developed a love of painting and early on displayed artistic talents.
But nearing the end of his teenage years he had an ultimatum presented to him by his pragmatic father. Either, go to college and pursue a career which paid or leave home. Avi, who wasn't inspired by the prospects of a confining career, followed his artistic passions and left. Without any money of his own to sustain him, he worked various jobs throughout Barcelona, while hungrily pursuing his love.

His formal art education occurred in the library-like basement of the Sala Gaspar, where he spent countless hours studying the lines and form of Picasso, Miro, Tapies, and other great Catalan artists. This same gallery, the Sala Gaspar, was the first to represent Avi and exhibit his work exclusively as a young adult. For many years, he enjoyed the success of being represented by this reputable gallery in the heart of Barcelona. But with the closure of the Sala Gaspar, he moved to New York City to further his artistic aspiration. But in 2001, when the gallery there he was featured in closed, Avi largely retreated from the art world. Moving far from the bustling city streets to the quiet of the Pyrenees, he eventually began to feel his love calling him again. He completed public sculptures and found other work for some years. In time, his love of the ocean, curiosity and a yearning for something new, led him to travel and he eventually arrived in Maui, Hawaii. Avi knew he was home. Not only did he fall in love with the beauty and lifestyle of the island, it was here that he met and married his future wife, Nicole Hokoana, a beautiful, supportive woman of Portuguese, Hawaiian and Puerto Rican descent. Becoming a husband and father in a family committed to reviving the Hawaiian language and participating in the restoration of Hawaiian culture, Avi found a way to marry his love of family and Hawaiian culture with his love of art.

The sculptures of this most current body of work, titled, "Kumu," are made of native woods found in the pae `āina of Hawai`i: koa, milo and kou. Kumu means base, foundation, main stalk of a tree; source, starting point, origin. The wood of these sculptures, steadfast and unyielding, represent the spirit of the Hawaiian people and the reconnection of earth and man. Through human interaction with wood, the relationship between earth and po`e kānaka (mankind) is restored.
Kumu is a collection of symbolic kupa o ka `āina (natives of the land) that toiled to make the earth productive and to live in harmony and balance within community. The symbols and geometrical shapes of the sculptures are reminscent of Polynesian art. Bark of the hau tree is used create texture, light and movement. The artist mixes European influence, evidenced in the shape of the arms and hands, with the Polynesian tiki to create the collection of kanaka inspired sculptures entitled, Kumu.
"He Ali`i Ka `Āina, He Kauwā Ke Kanaka"
(the land is a chief, the human is a servant)
Read More