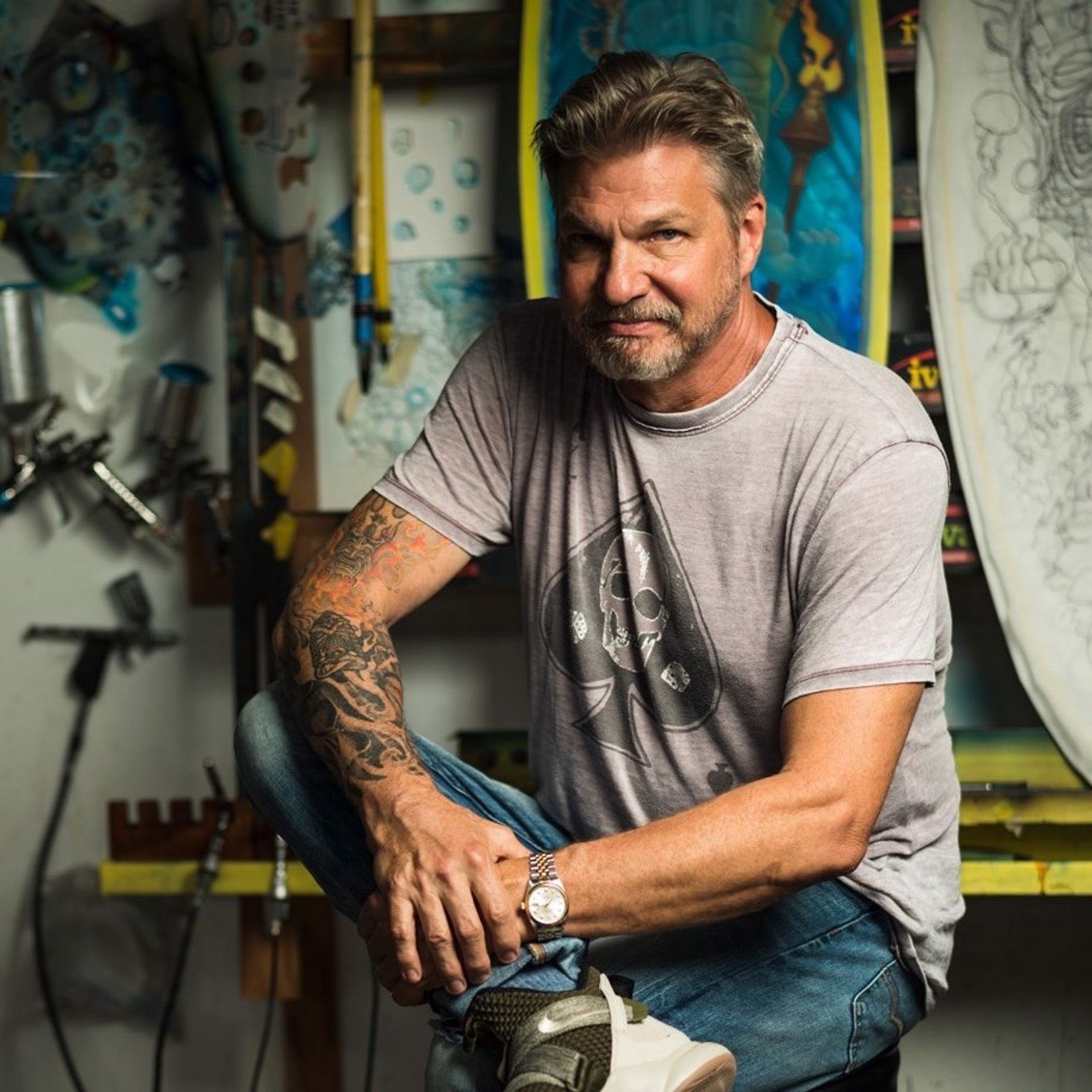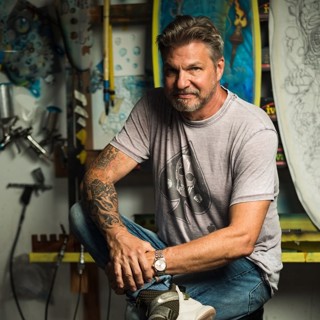 To view Dennis Mathewson's Title Catalog please select this link. We have many art options and sizes available for you.
Hawaii artist, Dennis Mathewson always seeks inspiration from his surroundings. What artist couldn't be constantly inspired by erupting volcano's, breathtaking ocean surf, a bounty of tropical flora, an abundance of vibrate sea life and islands rich with Polynesian history and culture?
Many artists learn art and painting in school, while others like Dennis are born as a gifted artist. Dennis Mathewson has been a professional artist since the age of fifteen and through all of his adult life, he was born with artistic talent. He has lived and breathed in the creative world around him as long as he can remember. Growing up with the custom hot rod and motorcycle trends of the 1970s and 80's it still inspires his current work today. Painting and creating from his passion of what he sees in his mind and what life surrounds him in his island lifestyle.
Mathewson showcases the realistic, liquid style of the ocean, tropical jungle landscapes and a bounty of diverse subjects in his skillfully hand carved mixed media metal art along with his exclusive signature color combinations. His trend setting unique original art begins with an aluminum blank or other metal surfaces and utilizing special tools, which allow him to carve the images directly into the metal, giving them a magical 3D appearance under various lighting environments. These almost halo graphic images become three-dimensional and strikingly lifelike to the viewing eye. His work is a culmination of diversity derived from years of past experience to this contemporary art form.
Mathewson's fun and whimsical storytelling tiki as well as edgy pieces are sure to bring a smile to local folks and visitors alike.
In addition to being an acclaimed artist in the fine arts, Mathewson a master refinisher has decades of experience in award-winning motorcycle, automotive and industrial custom painting. He had successfully owned and operated his diversified commercial art studio in Honolulu for over 35 years and is considered one of the worlds "top guns" in the custom automotive painting industry. Presently, Mathewson mainly focuses on his highly demanded fine art painting to supply the art galleries that display his work.
Adding to his accomplishments, he is a certified scuba diver, photographer, a freelance writer for numerous trade magazines and a gifted speaker, instructor and featured artist at major events worldwide. His book Hawaii Made the art of Dennis Mathewson showcases his history and years of work.
Read More